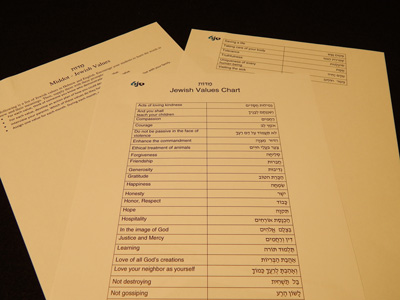 This middot grid provides teachers and students with a list of Jewish values in Hebrew and English. Teachers may encourage their students to learn the words in Hebrew and their meanings. Then, challenge students with these prompts:
For each value, think of someone you know who demonstrates that value.
For each value, develop an action plan of how you could demonstrate that value.
Interview your parents. Which of these values do they hold as a core belief?
Assign one value for each month. During each month, concentrate on practicing that value with your family.