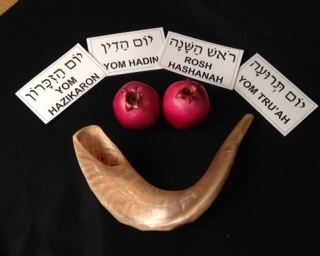 Four Names for Rosh Hashanah
Tradition teaches us that the holiday that falls on the 1st day of Tishrei, traditionally known as the Jewish New Year, has four names that represent four different aspects of the day.  This lesson will explore those four names, their origins, and what the different names tell us about the meaning of the day.
For instructions and materials for the poster for intermediate students referenced in the lesson plan, check out Four Names for the Jewish New Year.