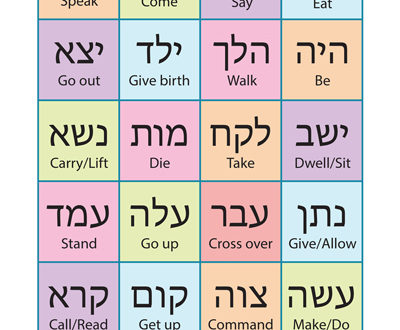 Take the opportunity to use this curriculum with JTeach.org's Finding Our Roots poster, which is available at JTeach's online store.
Download our curriculum guide to foster interactive experiences in your classroom. Select the version appropriate for your community.
God's name spelled out: Hebrew Verbs For BJE Revised God
G-d's name not spelled out: Hebrew Verbs For BJE Revised G-d
This activity is best suited for 3rd-7th grades
Kehillah supporters can download this lesson
Please choose the subscription plan that best meets your individual and institutional needs. The updated JTeach website has been enhanced to continually make for a better educational experience and we will be continuously introducing new partners and educational opportunities for educators across the globe. Our continued goal is to provide ongoing innovative lessons, activities, and professional learning communities seminars to all our supporters.
Downloads can be used for the entire school year